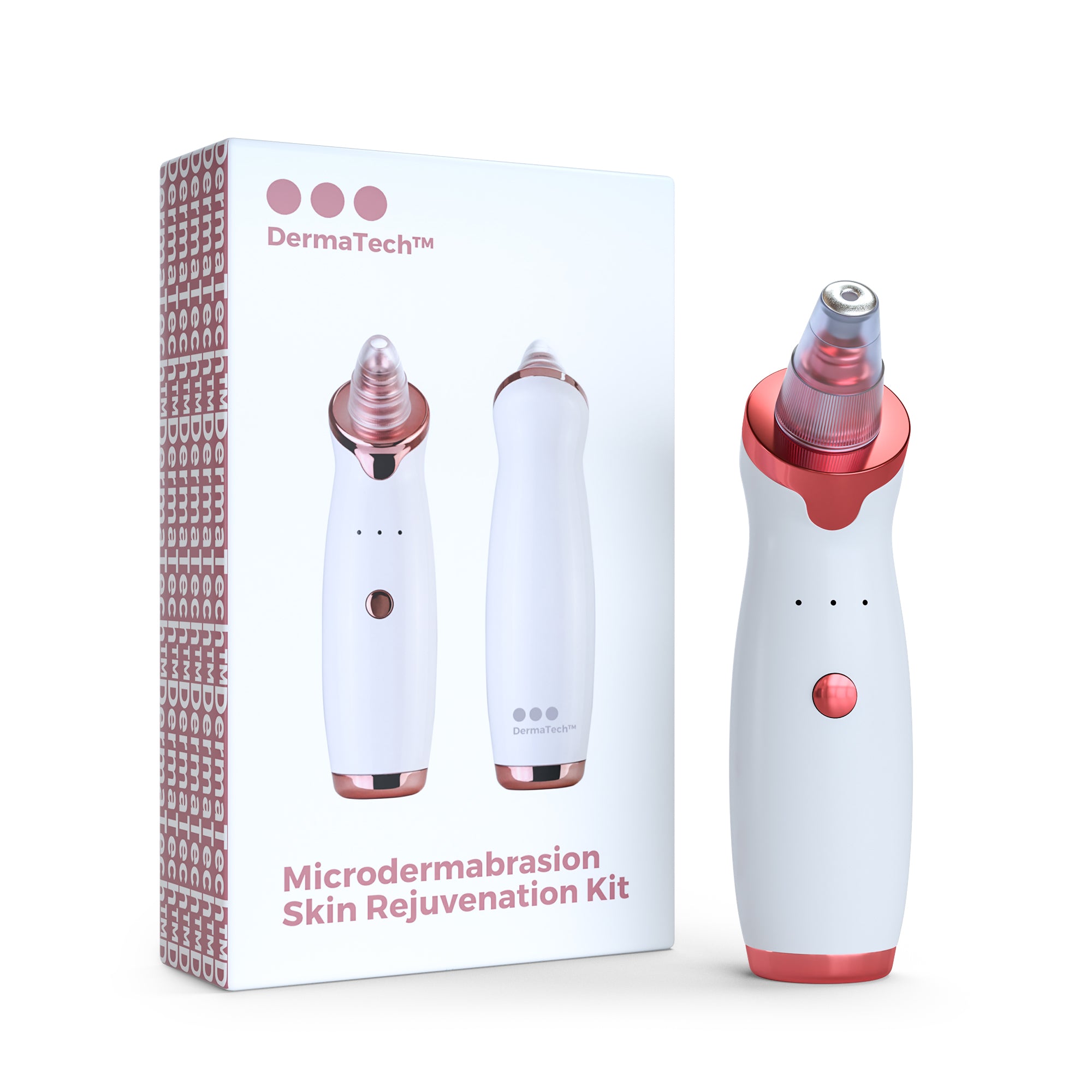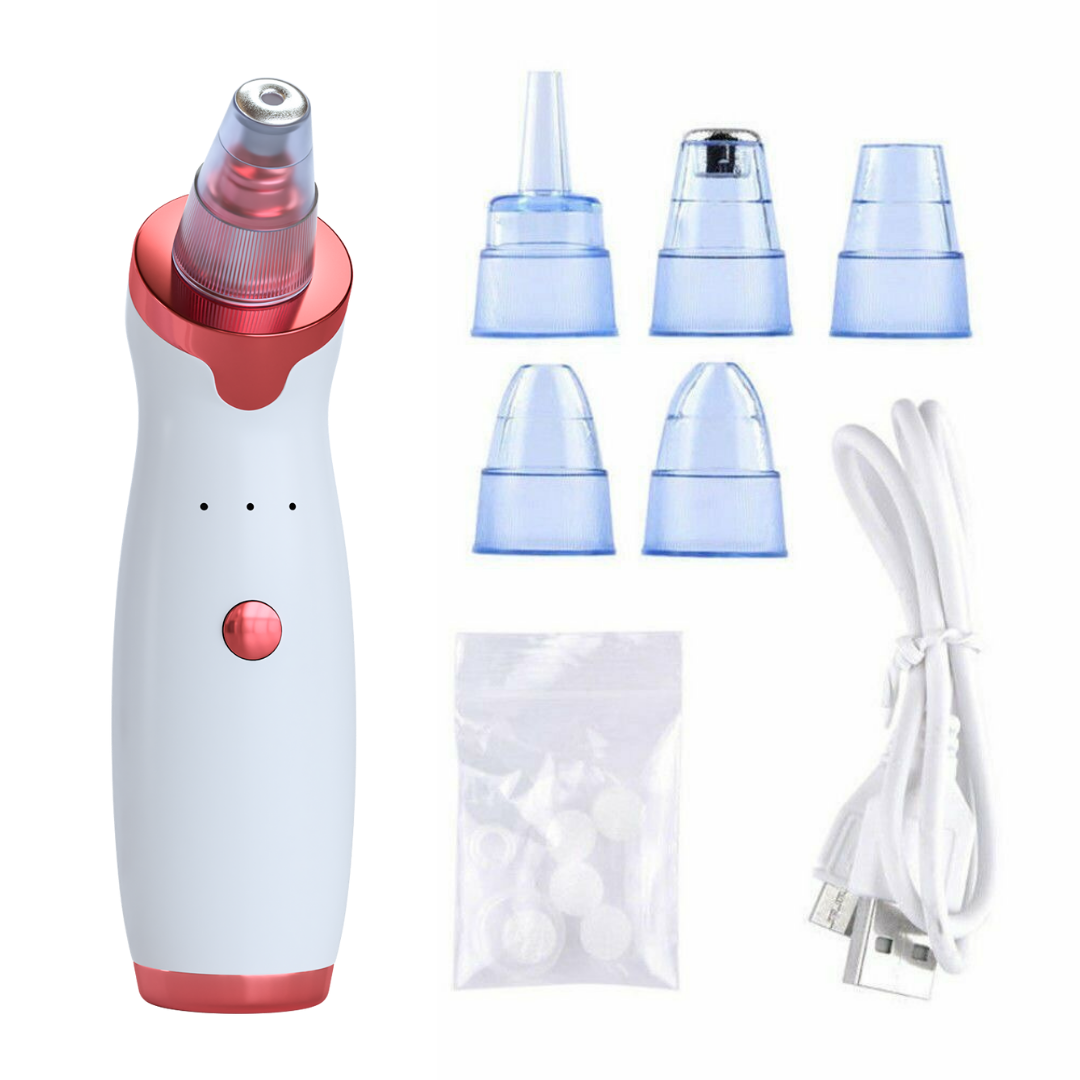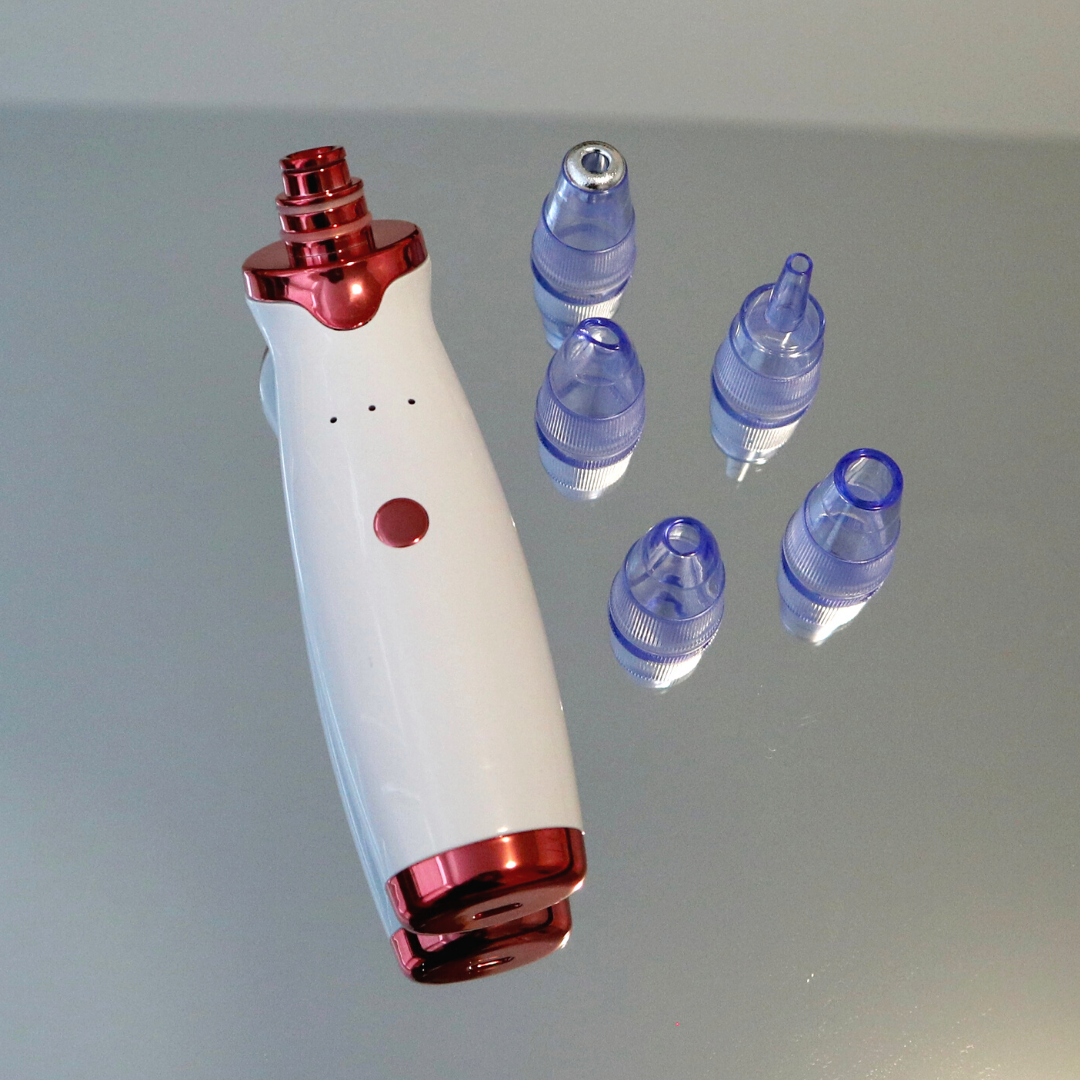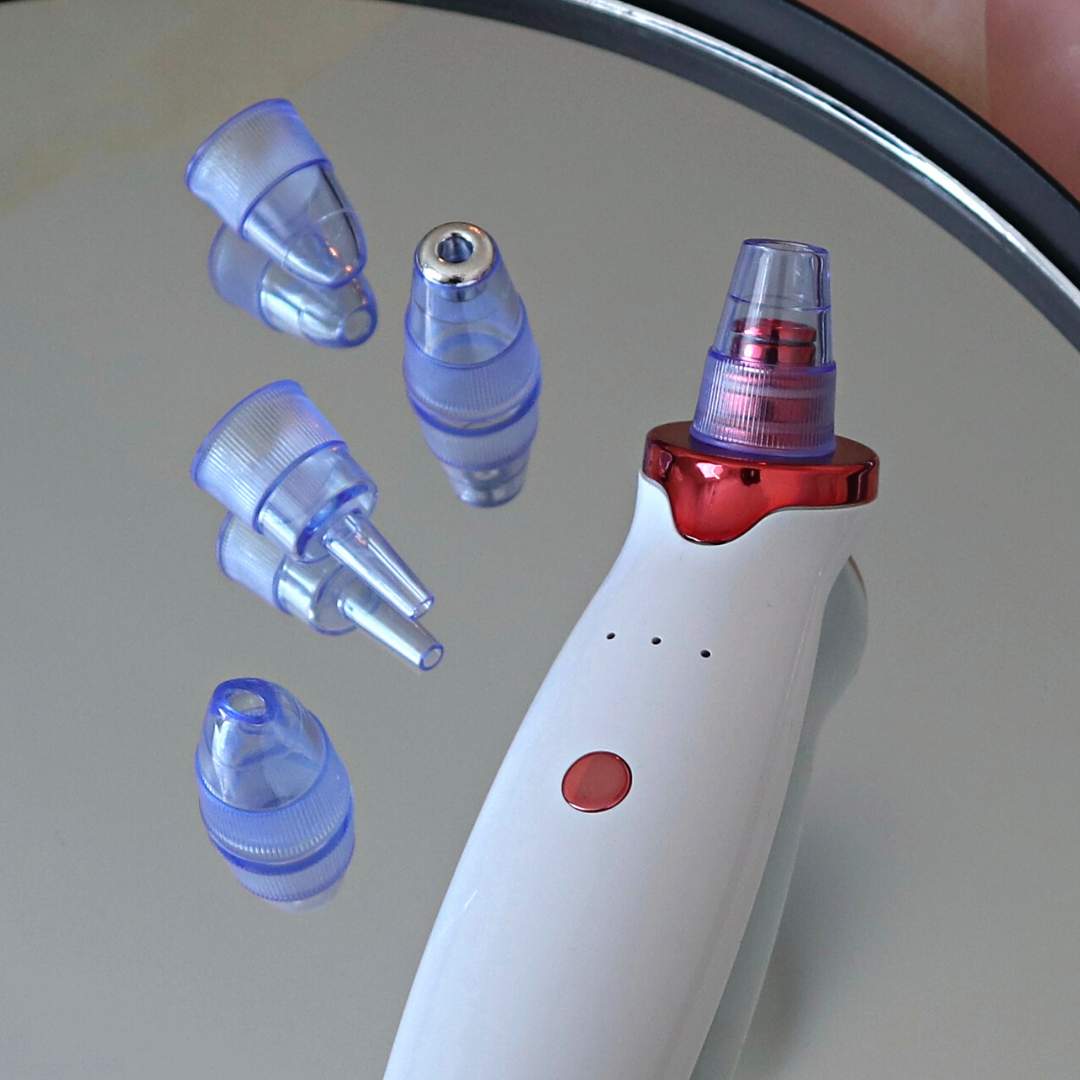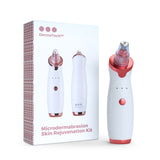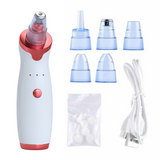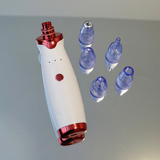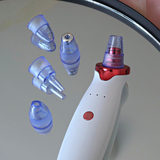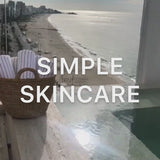 Microdermabrasion Skin Rejuvenation Kit
Description

Benefits & Features
At-home microdermabrasion has never been so easy! Unclogged pores, visibly reduced pore size, and noticeably clearer skin. Say hello to clear skin with DermaTech!
The DermaTech Microdermabrasion Kit uses a popular treatment of microdermabrasion, exfoliation and smooth suction technology to gently remove dead skin cells, cleanse pores, boost collagen production, and promote the growth of new healthy skin cells. The interchangeable suction heads allow for different uses including: massaging, exfoliating, stimulating microcirculation, and extracting blackheads. 
Fast & Free Canada and US Shipping
30-Day Smooth Skin Guarantee 
✔️ Safe for all skin types
✔️ Easy-to-use Microderm device
✔️ Convenient 5 minute treatments
✔️ Customize your treatments
✨ Smoother, clearer skin
✨ Unclogged pores
✨ Even skin tone & pigmentation
✨ Visibly reduced pore size
✨ Increase in skin product penetration
✨ Smooths out fine lines & wrinkles
Microdermabrasion Skin Rejuvenation Kit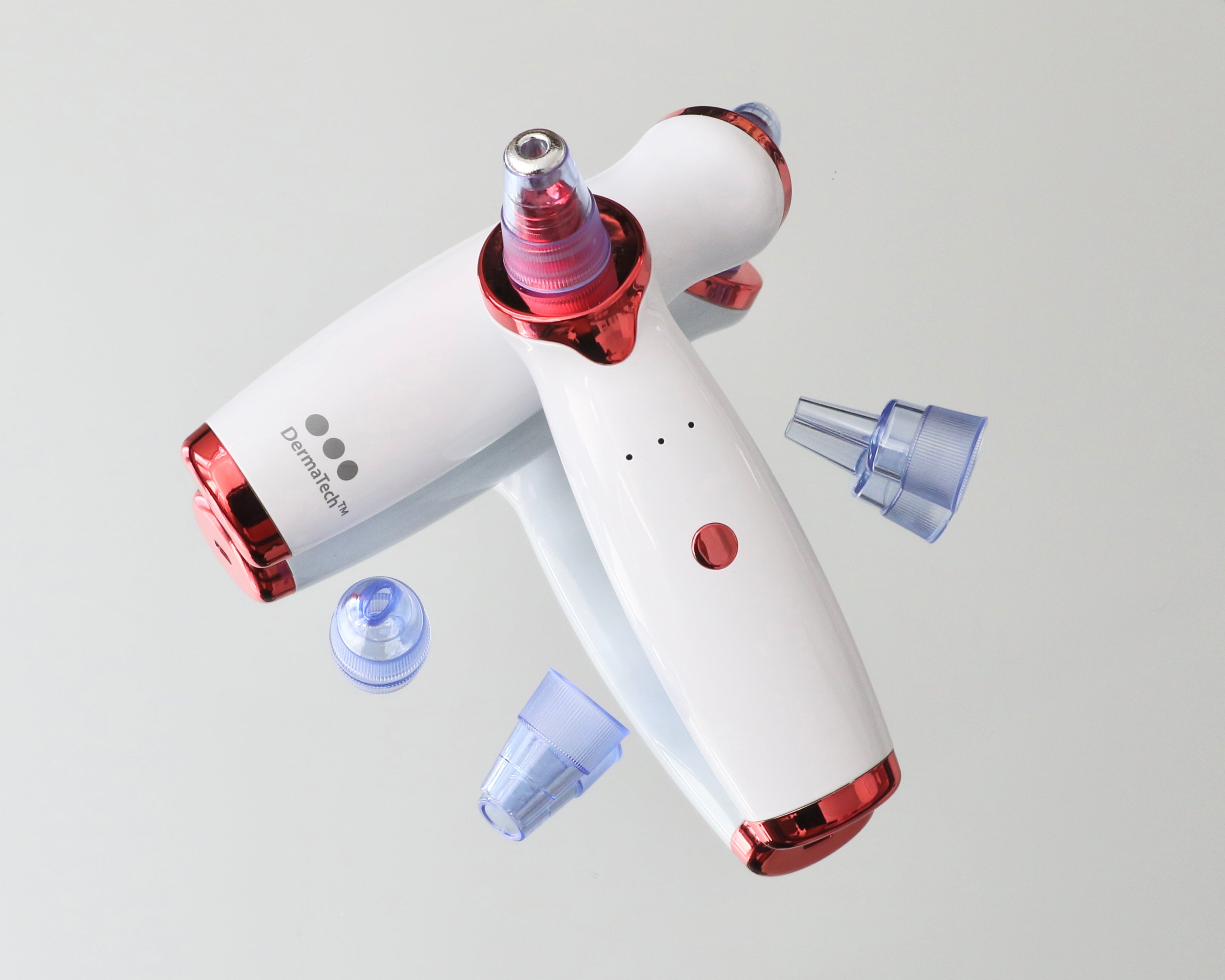 Say hello to clear skin!
With 5 different device heads and 3 strength levels, you can customize each treatment based on your unique skincare needs. Whether you're looking to quickly remove blackheads or help control oily skin, the DermaTech Microdermabrasion Skin Rejuvenation Kit is here for you!
What's in the kit?
1 x Microdermabrasion Kit
1 x Charging Cable
5 x Device Heads for Customization
1 x DermaTech Microdermabrasion Kit Guide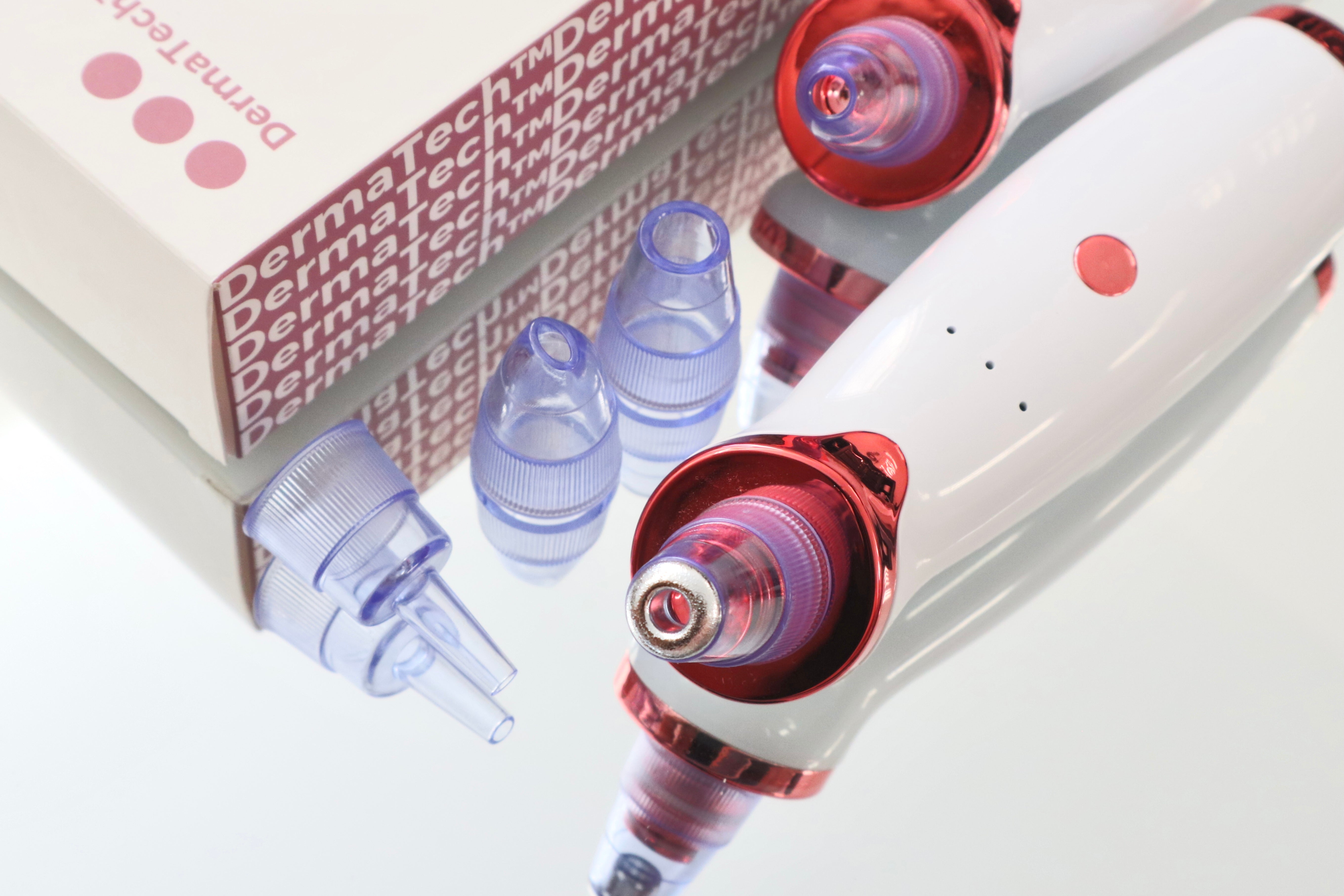 Shipping

Fast shipping

We ship out of Canada. For Standard Shipping in Canada, you can expect your order to arrive within 3-5 business days. For US orders, you can expect 4-10 business days. We also offer faster delivery times with Express Shipping.

Order tracking

After making your purchase, you will receive an email or text confirmation of your order. Once your package has been shipped out, you will receive an order tracking email with the tracking information.

Get in touch

If you have any questions or concerns about your order, you can reach out to us on email, text, Instagram, or Facebook.
FAQ

How often should I use my microdermabrasion kit?

1-2 treatments per week is all that you need for softer and smoother skin. When used on a consistent basis, you will continue to see results and a more refined complexion.

What is microdermabrasion?

Microdermabrasion uses a combination of vacuum suction and exfoliation to polish away dead skin cells and unclog pores revealing a softer and smoother complexion. It also boosts the production of collagen, which will reduce fine lines, prevent wrinkles, and improve the skin's elasticity.

Am I suitable for Microdermabrasion?

Microdermabrasion is suitable for almost all skin types. Your treatment can be customized by adjusting the suction level to suit your comfort. Always start your treatment with the lowest suction and increase as needed. If you have a skin condition, consult your doctor first.

Is microdermabrasion painful?

Microdermabrasion is a very comfortable, non invasive skin treatment. The sensation when having a microdermabrasion treatment can be compared to that of an exfoliating scrub combined with a light facial massage.