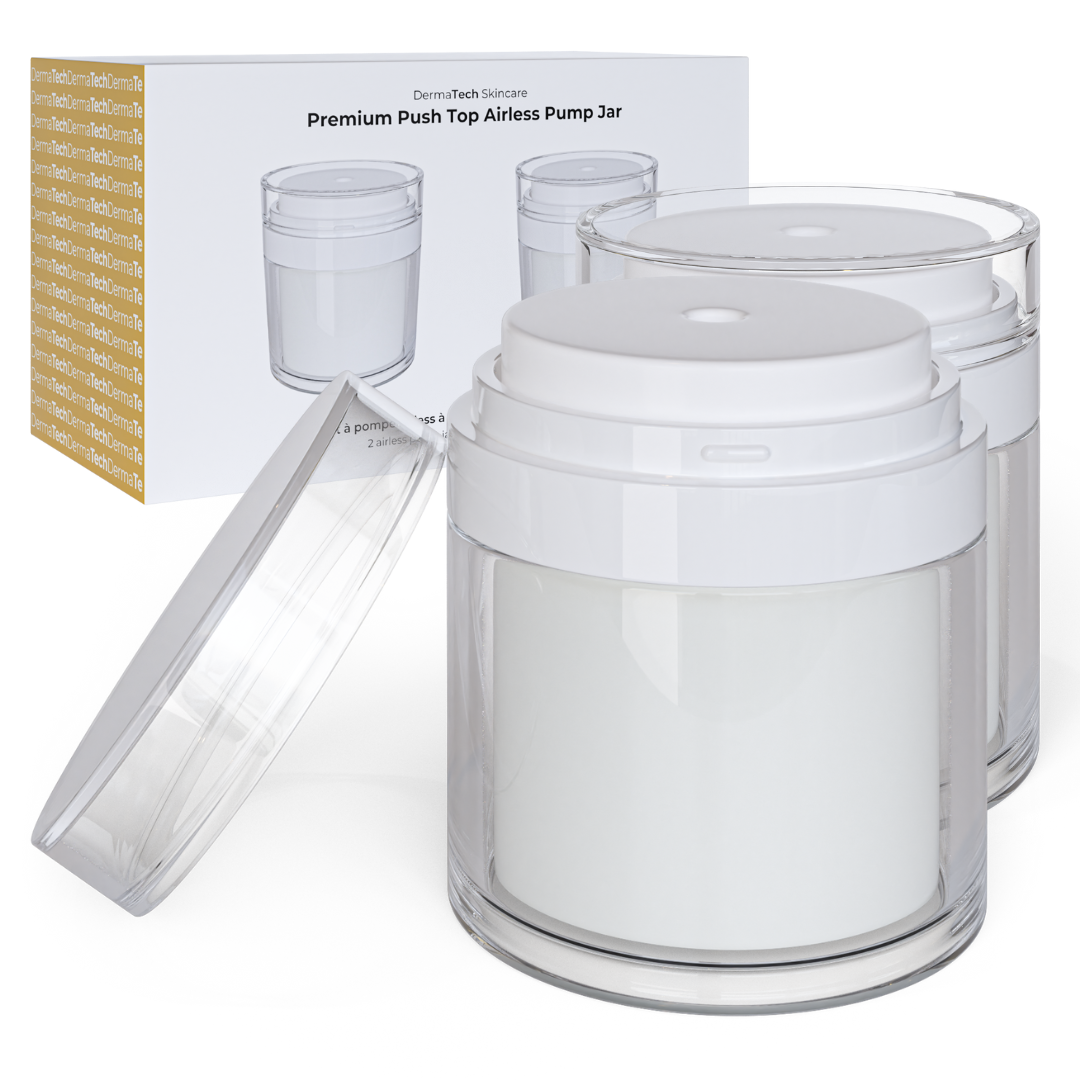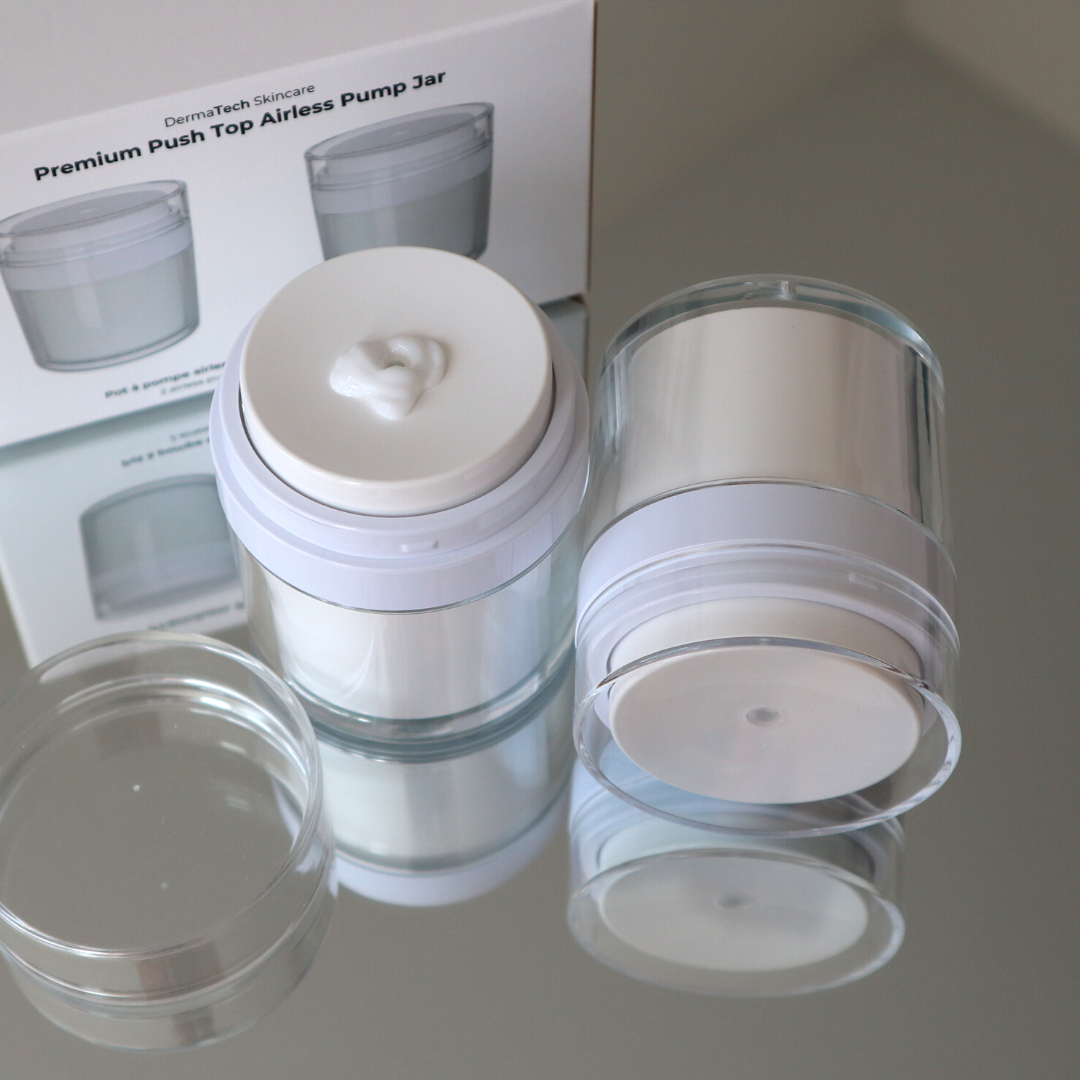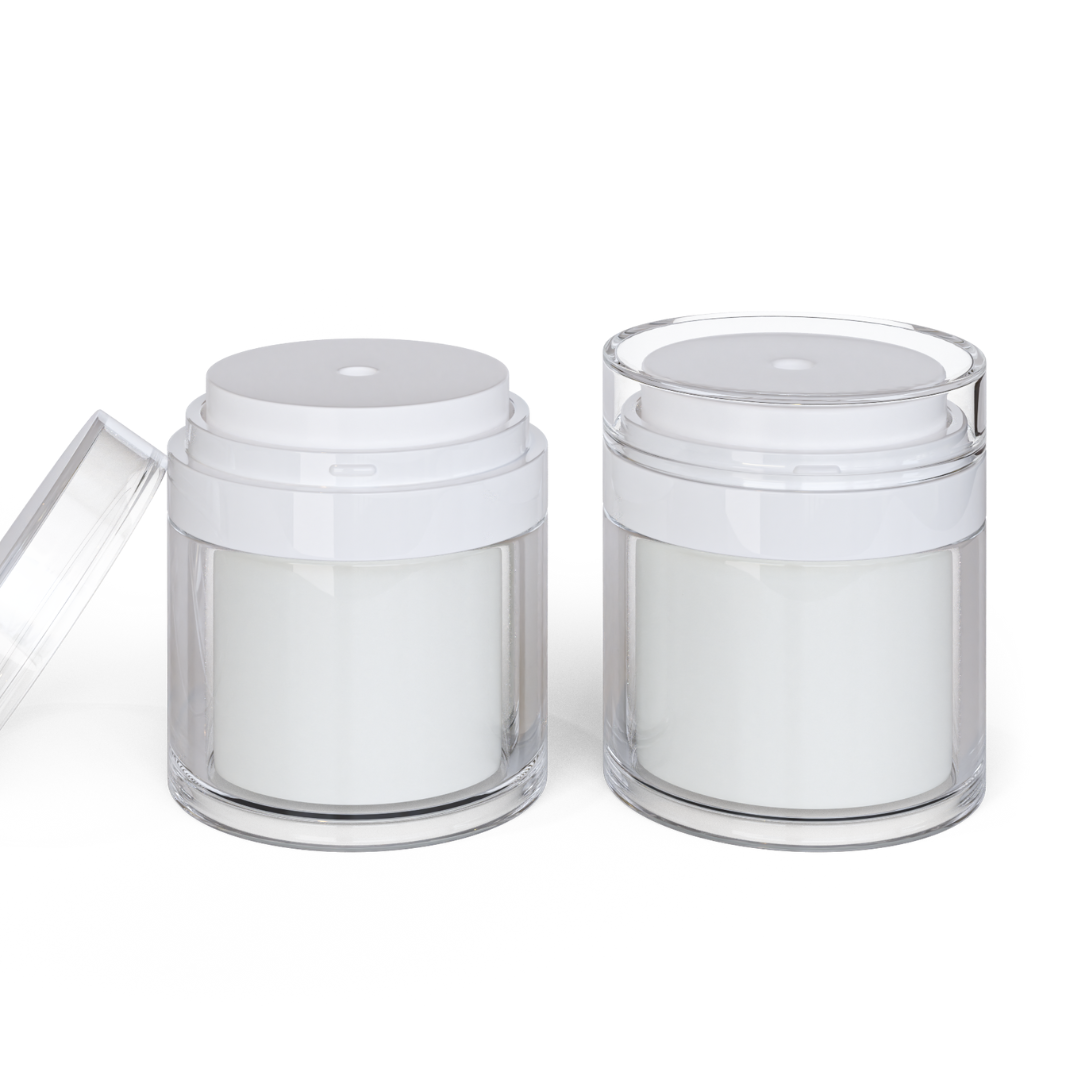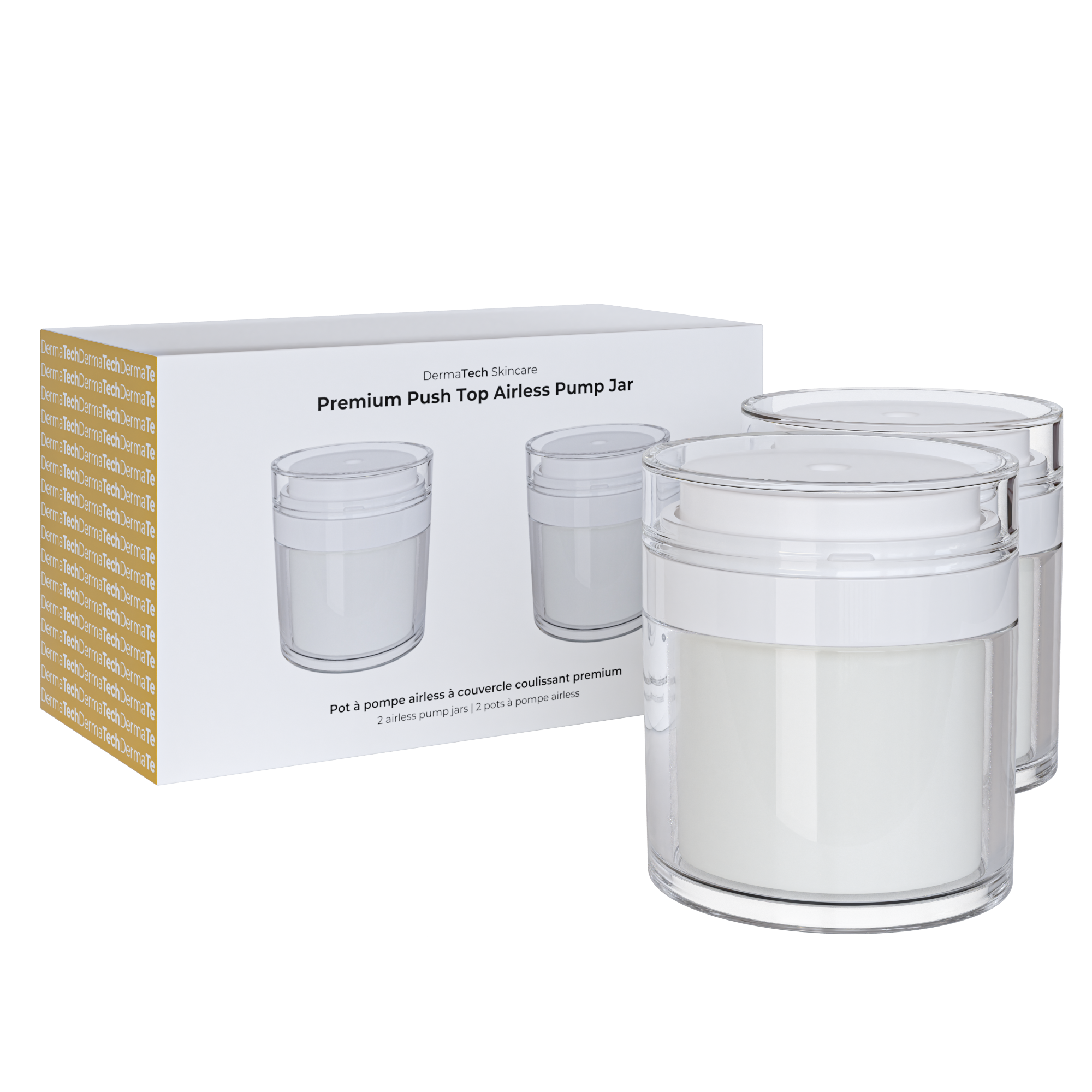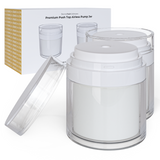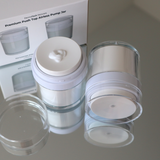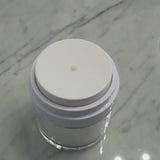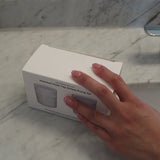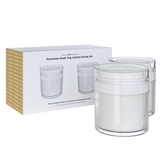 Description

Benefits & Features
The DermaTech Airless Pump Jars were designed to give you an easy way to dispense your favourite skincare products. 
Stop dipping your fingers into your products and let these airless pump jars do it for you! Designed to keep your skincare fresh, fully sealed and prevent air and other contaminants from entering, these jars are perfect for easy, hygienic storing. No more messy packaging! Simply scoop in your favourite creams or moisturizers, seal the jar, press down, and your product will pump out! The best part is that you can reuse these jars with any of your favourite skincare products ! 
These jars are not suitable for liquids.
Fast & Free Canada and US Shipping over $100
30-Day Smooth Skin Guarantee 
✔️ Easily dispense products
✔️ Preserves your favourite products
✔️ Prevents contaminants/germs
✔️ Reusable and sustainable
✔️ Convenient for storage

Keep your skincare fresh and clean!
The airtight design of our airless pump jars help keep bacteria and contamination out, ensuring your products remain hygienic and safe to use. Simply press down on the top to dispense the desired amount of product, making it convenient and mess-free.
Shipping

Fast shipping

We ship out of Canada. For Standard Shipping in Canada, you can expect your order to arrive within 3-5 business days. For US orders, you can expect 4-10 business days. We also offer faster delivery times with Express Shipping.

Order tracking

After making your purchase, you will receive an email or text confirmation of your order. Once your package has been shipped out, you will receive an order tracking email with the tracking information.

Get in touch

If you have any questions or concerns about your order, you can reach out to us on email, text, Instagram, or Facebook.
FAQ

Is this container BPA free?

Yes, our containers are BPA free.

Are the containers empty and can I refill them?

Yes, our containers are both empty and are refillable.

Can I store oils or liquid in these?

Unfortunately, you can't put runny liquids in our containers. Our airless pump jar containers are best used for creams, moisturizers, gels, and lotions.

How many airless pump containers come in the box?

Each set comes with 2 airless pump jars.